Tech training that speaks your language.
Dealing with confusing and buggy technology can be intimidating, anxiety-provoking, and overwhelming. Don't you just wish you had a trustworthy advisor to help you get the most out of your devices and not get sidetracked with tech troubles?
That's what I do.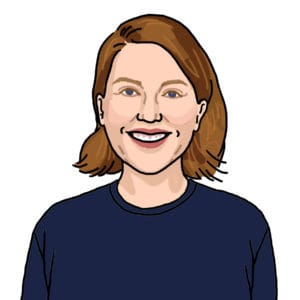 Ready to relieve stress and become better friends with your technology?
Book your free 15-minute call or schedule a session today!
Prefer the phone? Call or text (206) 486-2660.
Need a quote for a project?
For quotes on new business projects, please fill out the form below and we'll get back to you in 1 business day.
Something else?
For all other inquiries please email [email protected] and we'll get back to you as soon as we can.
"I like to think of them as my first responders. Rescue workers for whenever I need tech support. They're fast and they solve problems. There are enough tough challenges running a business. For me, a tech problem isn't one of them." — Kathleen Friery
Kathleen Friery Media Training
"Techretaries really came through with our brand's website. We were looking to try things that had never been done before. They were able to figure out solutions not only in things we were looking for but also things we had not considered." — Jon Tang
Founder & Creative Director
Fronteer